Delonghi ECP 3420 Review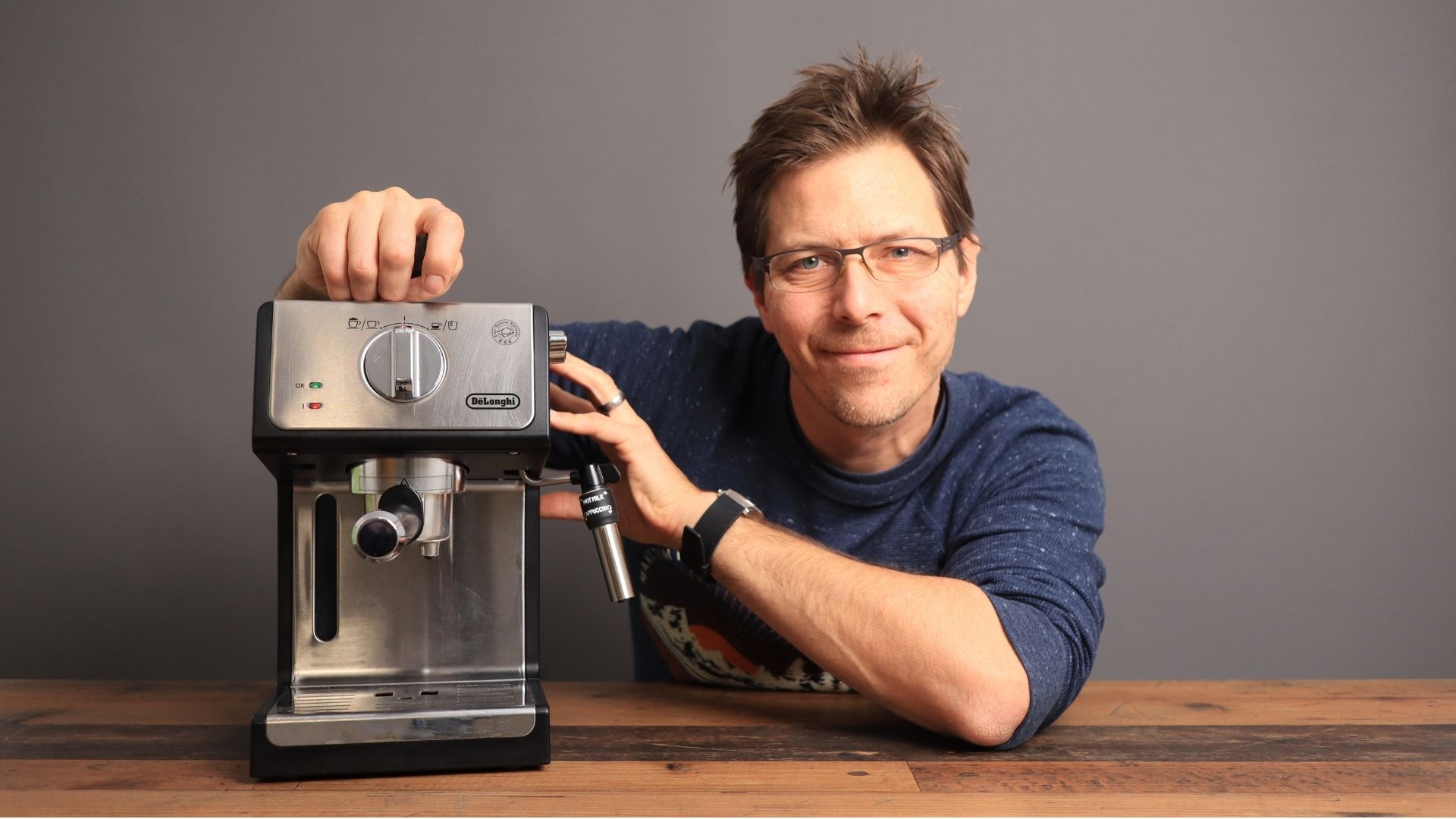 Delonghi have long been known as the king of value, when it comes to home espresso machines. Recently, when doing research for an affordable home espresso machine, I decided to check Amazon's bestseller list. Atop the list is the ECP 3420, at somewhere around $150. Is it the price, or the espresso quality, that make this a bestseller?
The Looks of the ECP line
The ECP is a diminutive machine, without much for frills. Included is a selector switch for either brewing (engaging the pump), or steaming (increasing the temperature to the 2nd thermostat). It is encased in a boxy, plastic housing, and depending on the exact model, comes with either metallic or plastic paneling. Within the housing sits a 1 liter water tank, which is removable. That is good for cleaning. The portafilter is a mixture of plastic and aluminum, and the included baskets are stainless steel. The steam wand is a panarello type, making things easier for beginning users.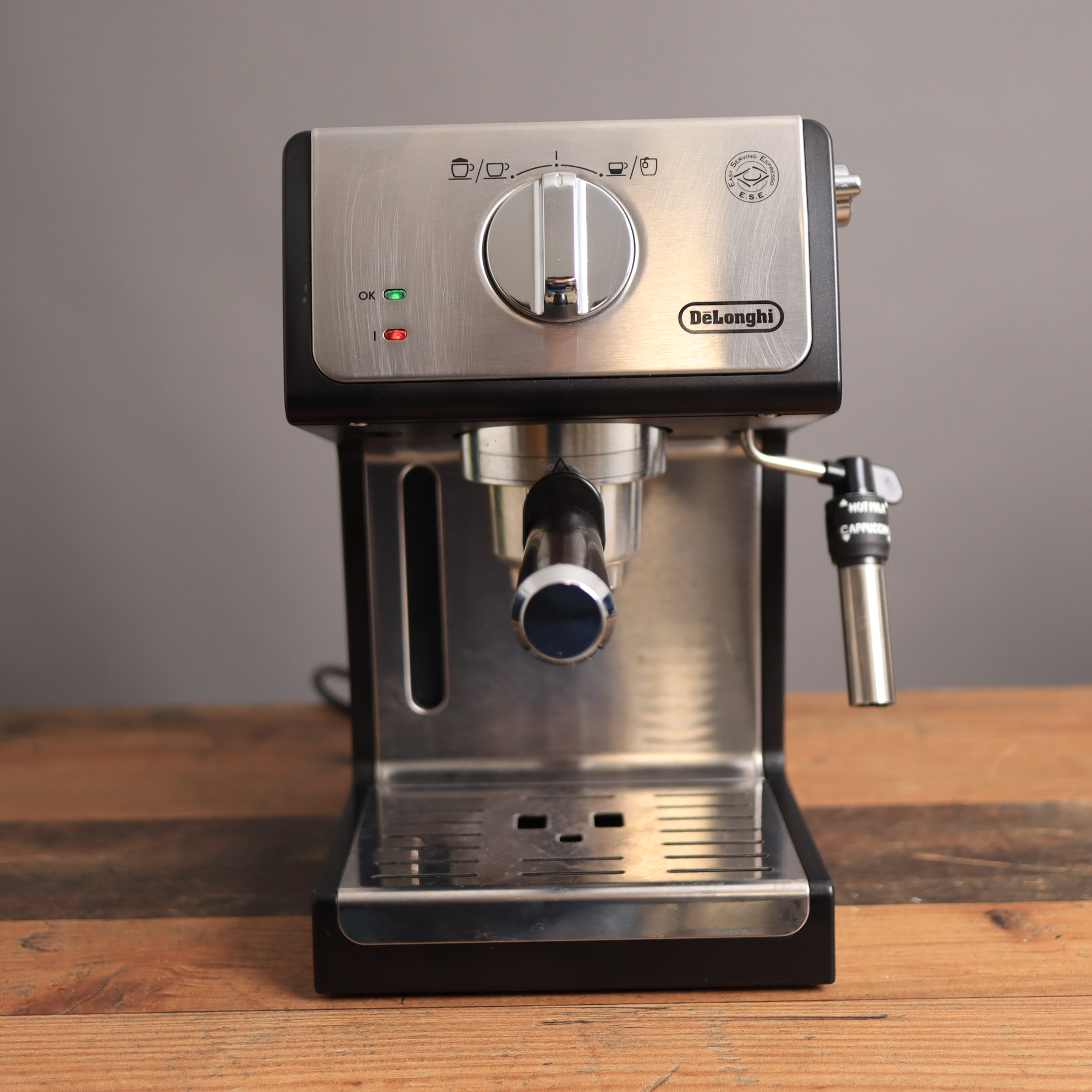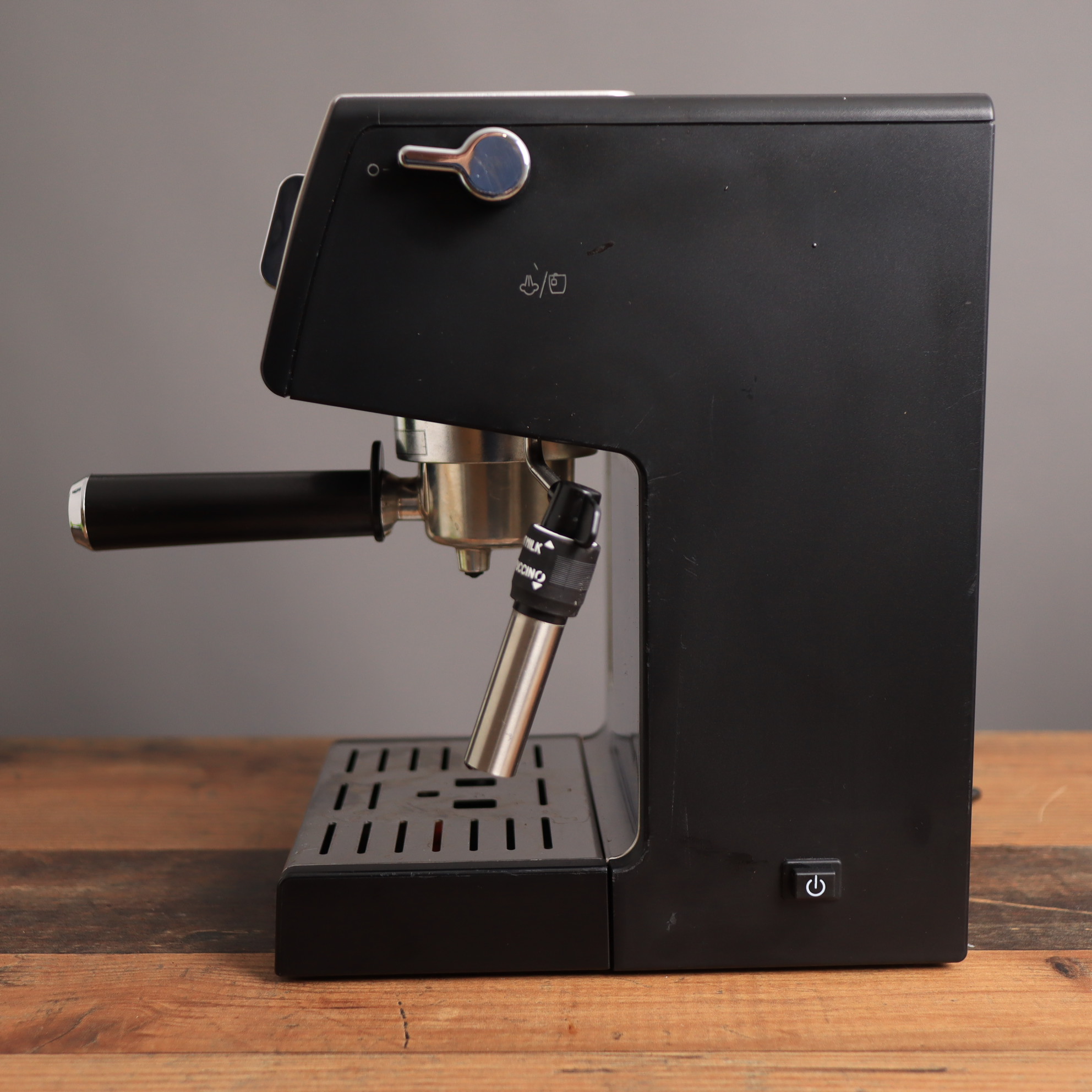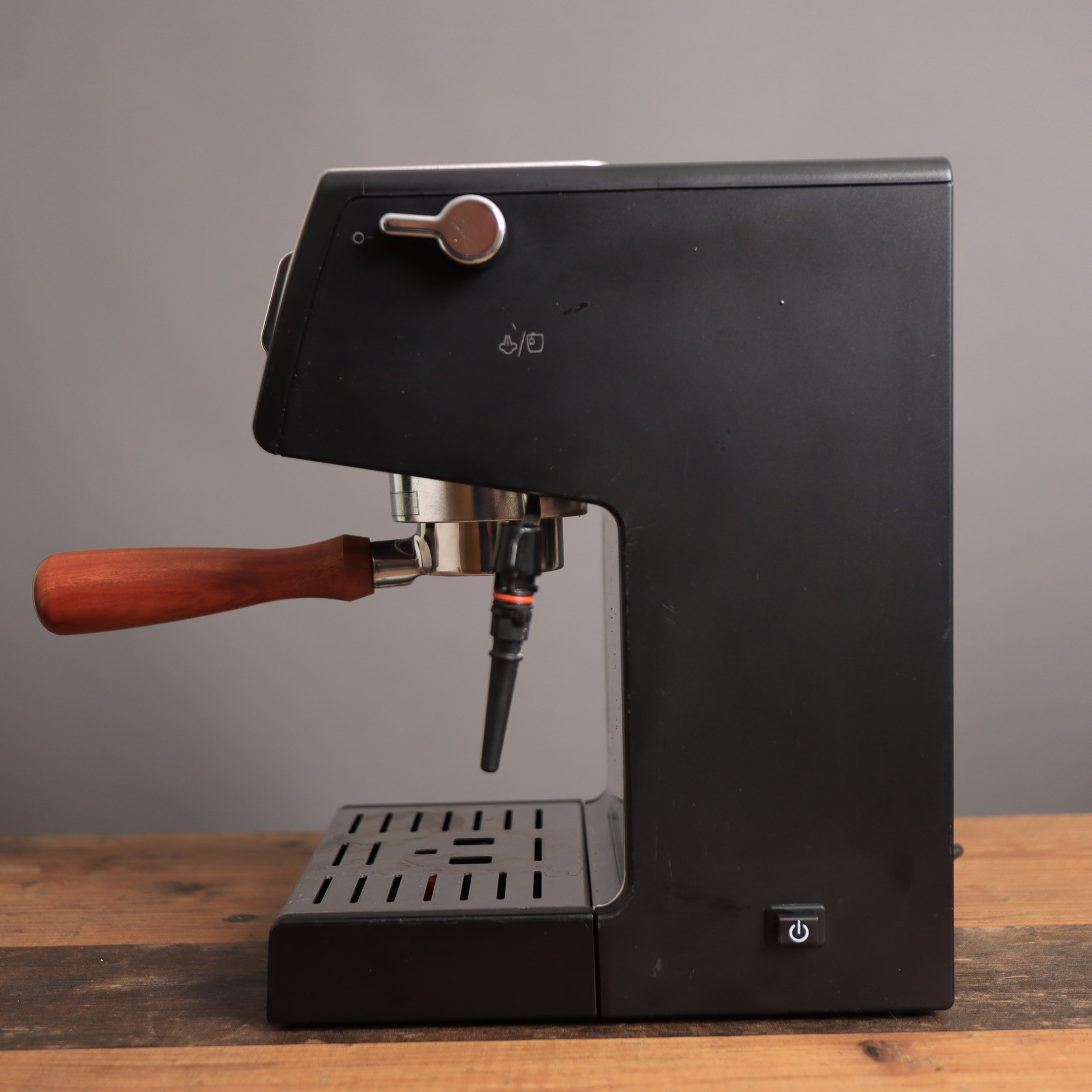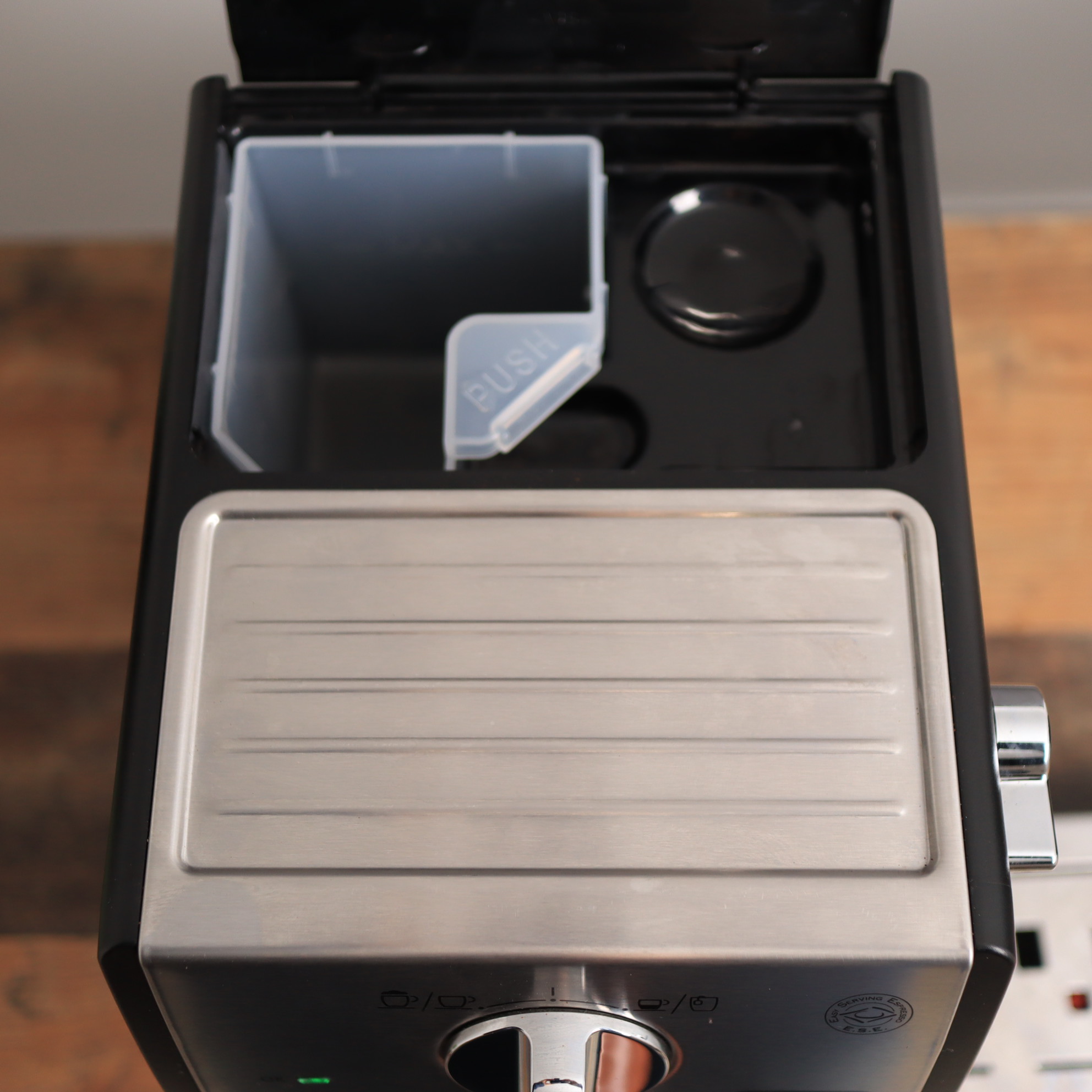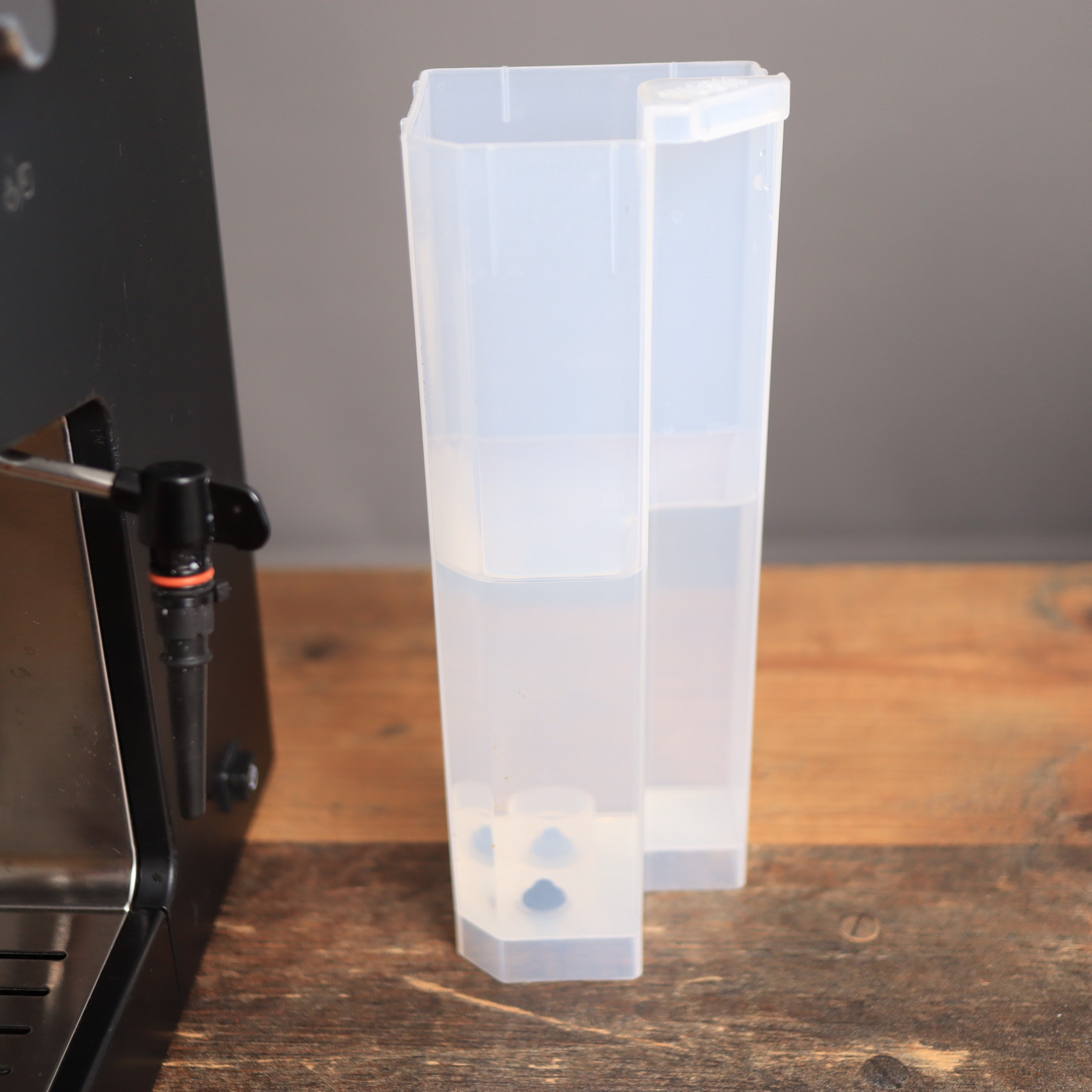 Specifications and Features
The ECP line, like all other Delonghis, includes a 51mm portafilter, and 3 baskets: a single, double, and for pods. Its main feature is its wonderful little boiler, which also keeps the portafilter warm. This is a BIG deal! By keeping the brew group, and consequently the portafilter warm, this machine is capable of producing silky, luscious espresso, at just the right temperature.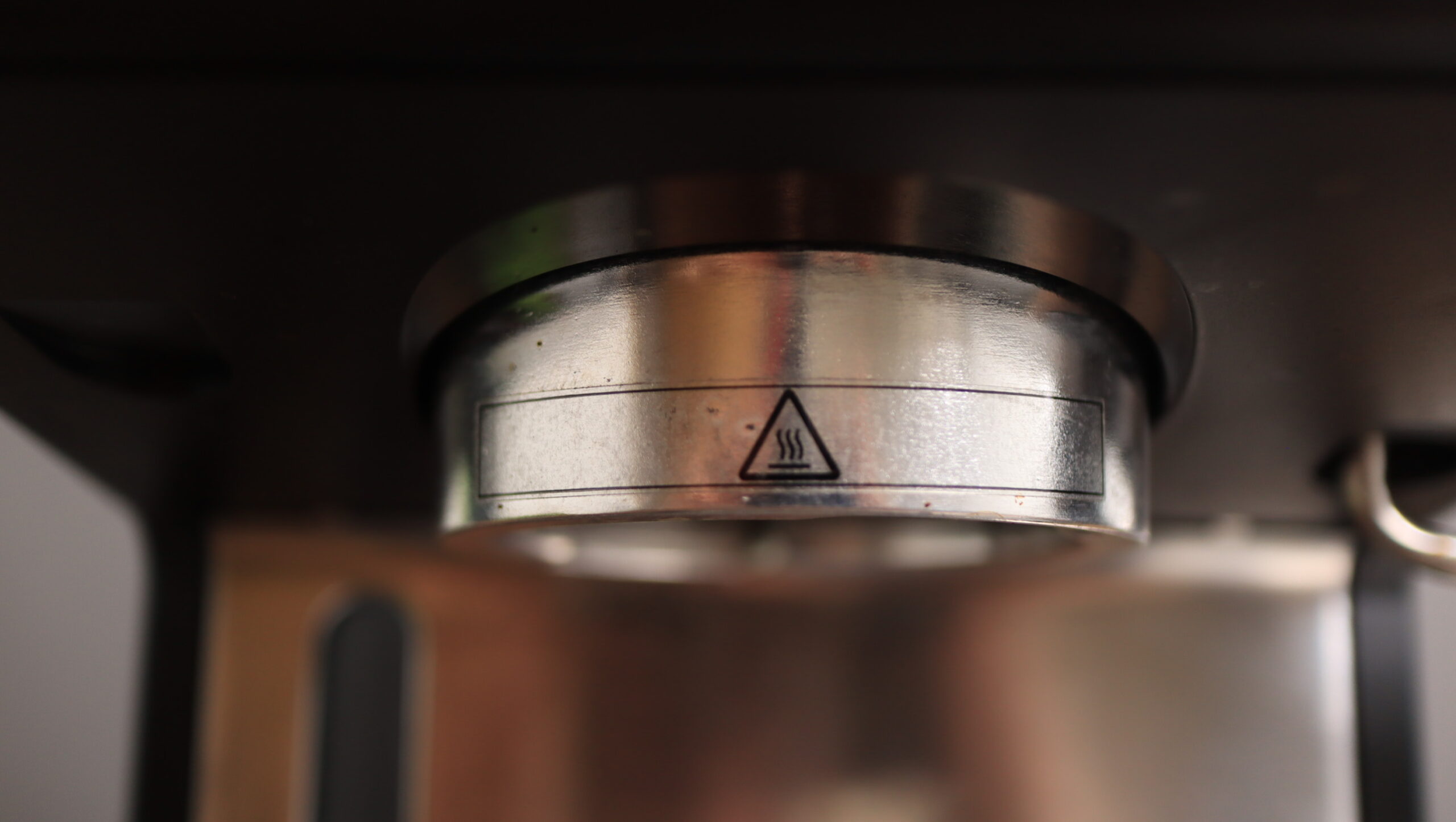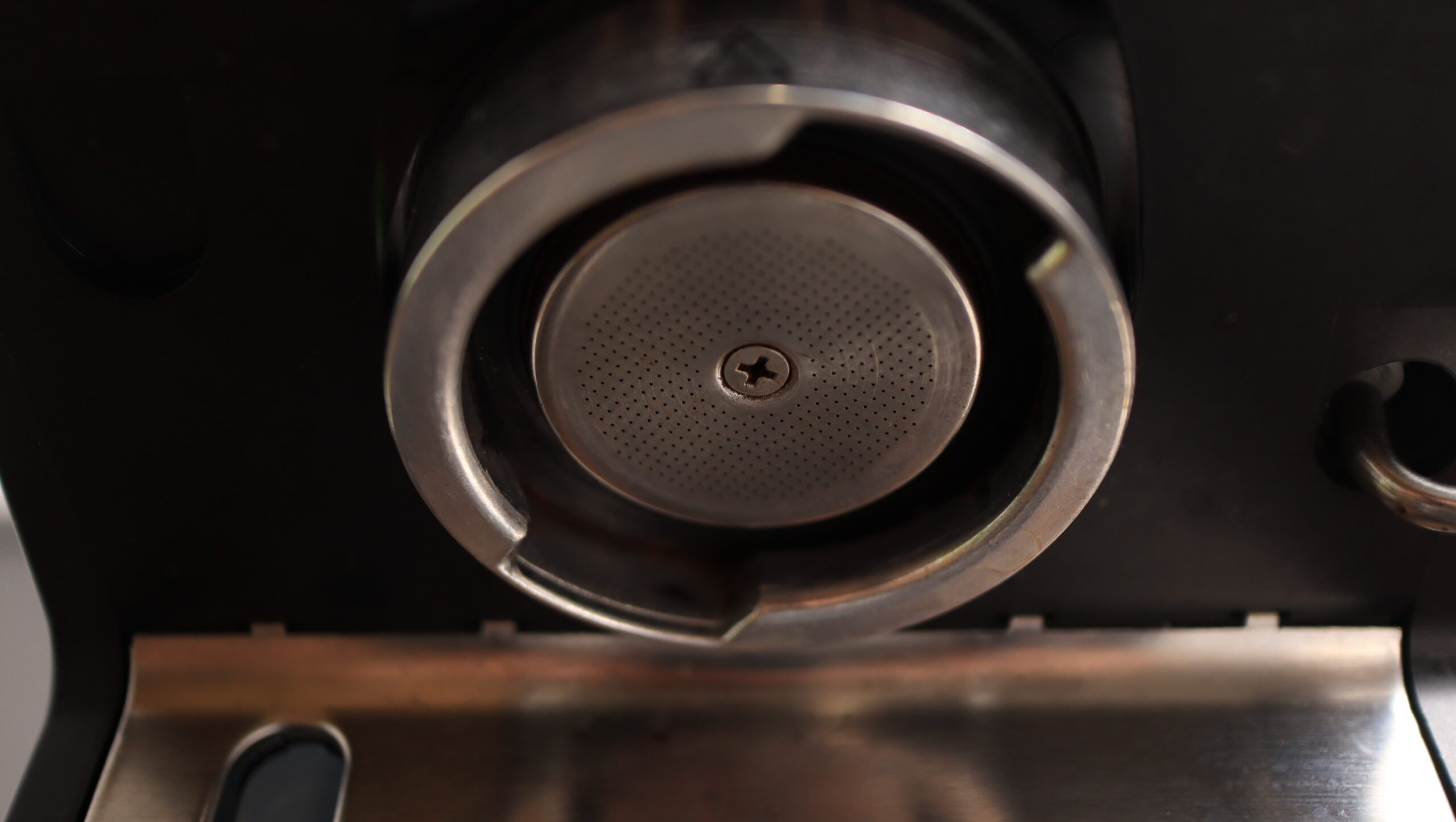 Basic vs Advanced Mode
While the ECP is good in its stock, basic form, this machine really shines in advanced mode: with a proper basket and ideally bottomless portafiler, and with the panarello removed. Check out the video below for how to convert to, and use this machine in advanced mode. After doing so, you will achieve really silky, well rounded espresso, and creamy, luscious milk foam. It is really a treat, once you get the hang of it!
Specifications:
– Dimensions: 185 mm x 240 mm x 305 mm
– 1100 Watt max power consumption
– 2 liter water reservoir
– Weight: 4 kg or 9 pounds
– 1.1 liter removable water tank
– 10 minute auto off timer (on European versions like ECP 35.31)
WAF – Wife Acceptance Factor
This machine has a pretty good WAF, due to the fact that it is small, and does not take up much space. However, it is a manual machine, which means one needs to start and stop the shot manually, and remember to cool down and replenish the boiler after steaming. So there is some instruction necessary.
How good is the Espresso and Steam Quality?
I am just flabbergasted, how good this little machine can make espresso and milk foam. I am not even shitting you. It has quickly become my favorite little machine, and my go to recommendation, even over the Dedica. I think this is mainly attributed to the boiler sitting atop the brew group, giving the water in the extraction path a constant temperature, resulting in a smoothly extracted espresso, not being subject to a temperature shock upon reaching the portafilter. The temperature curve is pretty good too – not quite as stable as the Gaggia Classic Pro, but close. Check the videos below.
YouTube
Products (affiliate links)